<![if !vml]>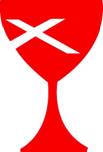 <![endif]>
<![if !supportLists]>v <![endif]>Home
<![if !supportLists]>v <![endif]>About us
<![if !supportLists]>v <![endif]>Services
<![if !supportLists]>v <![endif]>Calendar
<![if !supportLists]>v <![endif]>Virtual Tour
<![if !supportLists]>v <![endif]>Healthy Church
<![if !supportLists]>v <![endif]>Fundraisers
<![if !vml]>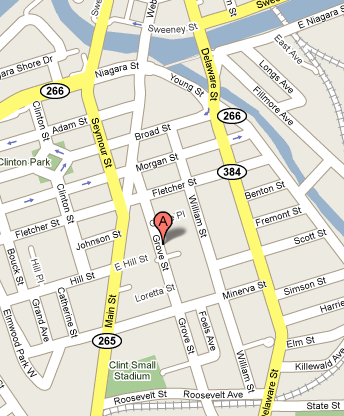 <![endif]>Services Times and Map
Our Services are every Sunday morning at 10:00am. Click here to view our Church Calendar for times, places and other church related events. We invite you to join us anytime for worship in the fellowship of Jesus Christ.
Grove Street Christian Church (Disciples of Christ)
Click on the map for more information and Directions:        
Church Weddings
Celebrate your wedding or commitment ceremony at Tonawanda's landmark Grove Street Christian Church. Located in the heart of the City of Tonawanda, Our sanctuary is an incomparable setting for ceremony and celebration. Our historic building is designed in a traditional tabernacle style and boasts many notable features. A 35-foot cathedral ceiling rises to the roof. Our stained-glass windows are acclaimed masterpieces and the audio acoustics fills hearts with the glory of music. Our church interior, exterior and grounds offer unique backdrops for picture-taking. Please contact our church office directly for personal assistance and more details 716-695-2446.end_of_the_skype_highlighting
Memorial Services
"Mourning is one of the most profound human experiences
that it is possible to have... The deep capacity to weep for
the loss of a loved one and to continue to treasure the
memory of that loss is one of our noblest human traits".
~ Shneidman (1980)

A memorial service is used to remember and honor the life and memory of the deceased, but should also celebrate the person's life. Whether you choose a small informal gathering or a large formal church service, take the time to plan your special service with us. Memorial services can provide much comfort to you as you honor the memory of your lost loved one. It also provides a creative outlet, a meaningful way to expend your "grief energy". A commemoration creates a gathering of friends and family to celebrate a life lived and to mourn the loss. It is a public show of support and acknowledgement of the importance of the lost one. A memorial ceremony can help you connect to others, draw emotional support from them, and help make some meaning of one of life's most difficult experiences... the death of someone important to you. Please contact our church office directly for personal assistance and more details 716-695-2446.
Grove Street Christian Church, 85 Grove Street, Tonawanda, NY 14150, 716-695-2446 Services are Sundays at 10:00am